Participación con varios libros en el V CODEX Book Fair and Symposium (8 a 11 de Febrero 2015) en Craneway Pavilion in Richmond, California; Estados Unidos, representada por LIA (Guadalajara, Mexico).
Febrero de 2015
Printer and polymath Leonard Baskin remarked, "People like me who care about printing – the architecture of the page – constitute the tiniest lunatic fringe in the nation." Over the last decade, Peter Rutledge Koch and his co-conspirators behind the CODEX Foundation, Roberto Trujillo and Susan Filter among them, have ensured that when this lunatic fringe gets together every two years in the Bay Area, the result is, to use Koch's words, "one helluva party." The CODEX Book Fair and Symposium has become a signature event in the book world. It has grown such that it includes over 200 exhibitors drawn from the international book arts community, and plays host to thousands of visitors, ranging from hardcore private and institutional collectors to the merely curious. CODEX includes not only the fair itself, but also a symposium component, which gives attendees a chance to hear talks from accomplished artists, scholars, curators, and authors. This year, for instance, the CODEX Symposium featured talks by, among others, book artists Sam Winston (Arc Editions), Carolee Campbell (Ninja Press) and author/philosopher Alberto Manguel..
Before this year, I had never attended the CODEX Book Fair and Symposium, but I had heard enthusiastic accounts from those who had. So it was with genuine excitement that in February I traveled from Cambridge, MA to the Bay Area to participate in the 2015 CODEX events. And what I saw and experienced at CODEX was, quite frankly, a revelation. I traveled to California to take part in the inaugural Stanford/CODEX Collegium, held in Stanford University's Cecil H. Green Library at Stanford on the two days preceding the opening of the CODEX International Book Fair and Symposium. Titled "Revealing the Handmade Book: Inventing the Library," the Stanford/CODEX Collegium brought together an eclectic group of participants drawn from an invitation list drawn up by Peter Rutledge Koch, and Roberto Trujillo, Director of the Stanford Library's Special Collections Department and Elaine Treharne, Professor of Literature at Stanford. In many ways, the Collegium was a microcosm of the larger CODEX Book Fair: it included book artists, librarians, philosophers and poets, scholars and even diplomats. Like the larger fair, the Collegium was notably international and inclusive.
Peter Koch delivered remarks to Collegium participants to kick off the event on the evening of Friday, February 6th. His message was one of fellowship and shared purpose. He reminded attendees of CODEX's mission to further the appreciation of the art, beauty, and craft of the handmade book and our collective responsibility to ensure its future. You will learn a lot about the spirit and thinking behind the Collegium, and also a lot about Peter Koch himself, by noting the words and phrases he used in his remarks. From my notes, I have written down: "inclusiveness," "internationalism," "rendez-vous," "a grand bazaar as antidote to isolation," "us as a group," "ideas thrive in a market," and of course, "helluva party." CODEX is not only about books and artifacts; it is about people, relationships and building an international community

http://www.codexfoundation.org/reviews 
http://www.codexfoundation.org/book-fair-and-symposium/codex-2015/2015-book-fair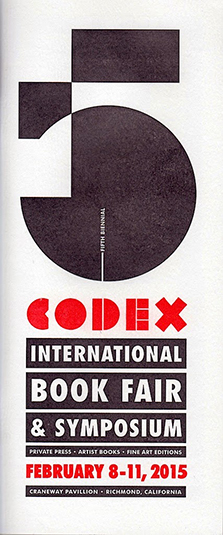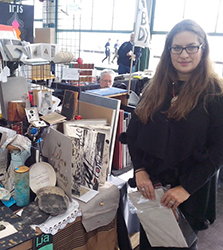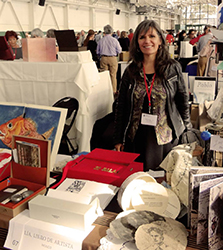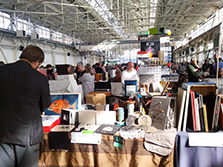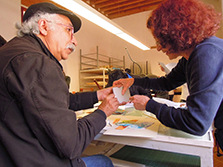 ---